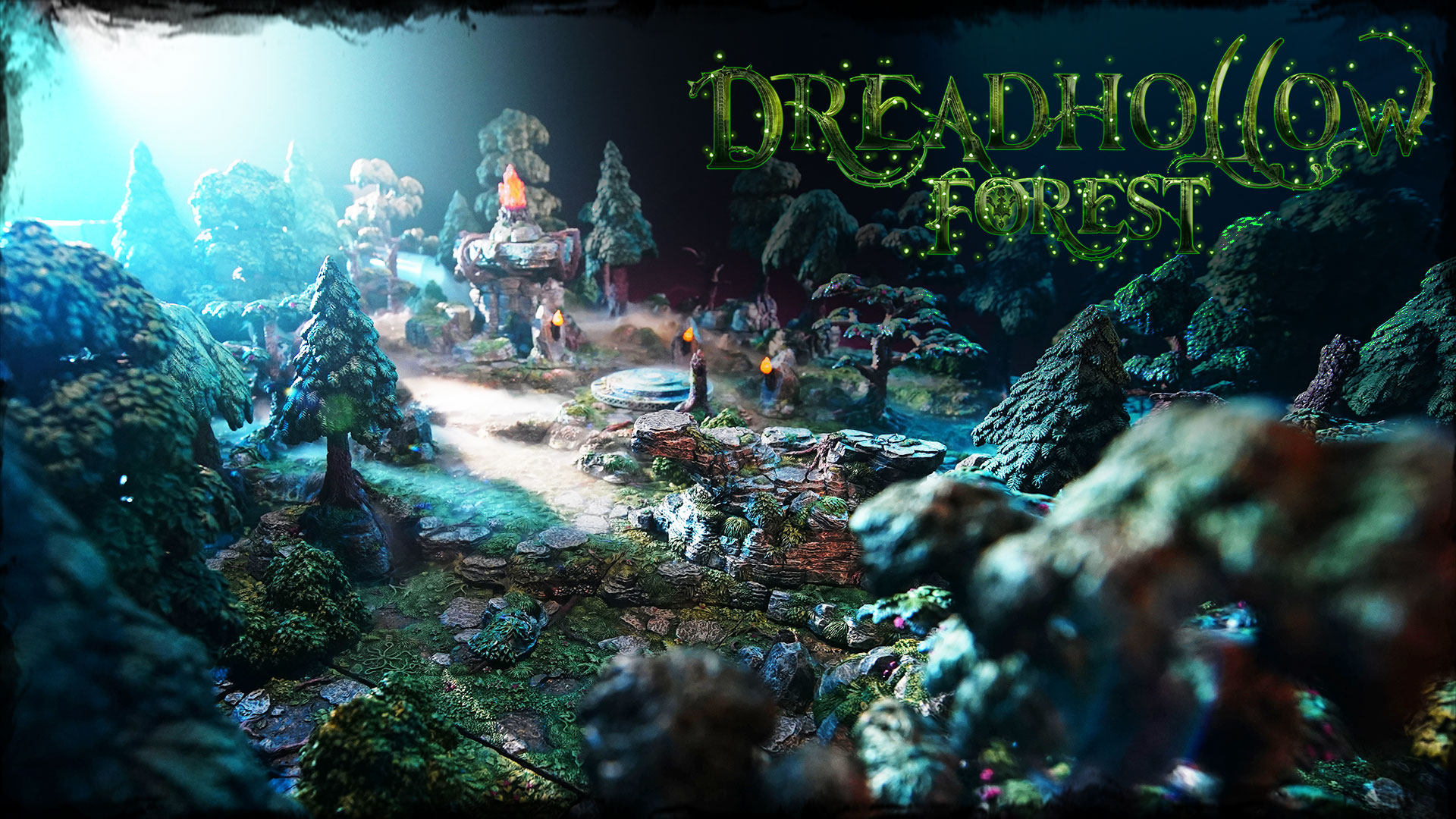 "Are you sure we haven't passed this way before? Let me see the map again…" The mage asked the ranger who now stood transfixed before the multi-hued Glamourleaf plant. The wind in the leaves of the Dreadhollow Forest took on a sound of mocking laughter.

Check out all our Main Pledge levels and see how you can create your dream terrain build with our Add-On Sets. Then become a backer to join in on the fun to unlock dozens of Stretch Goals.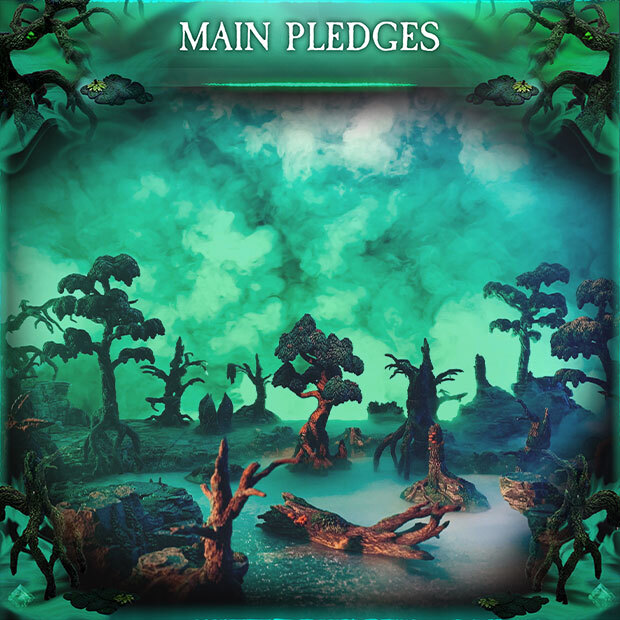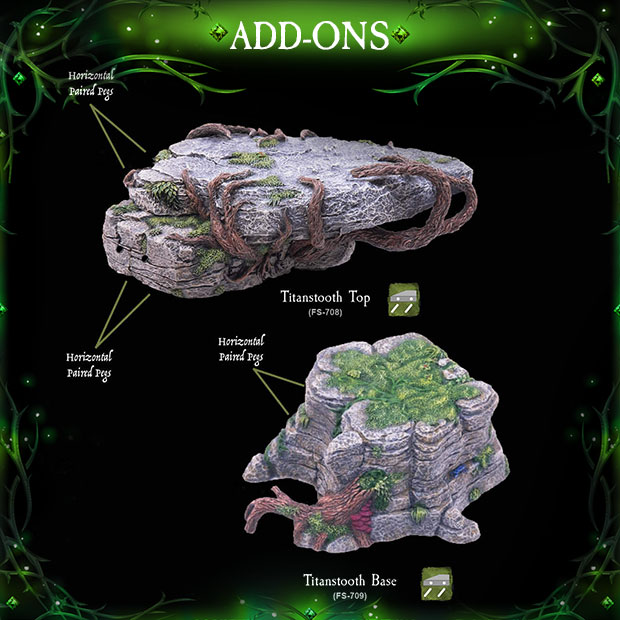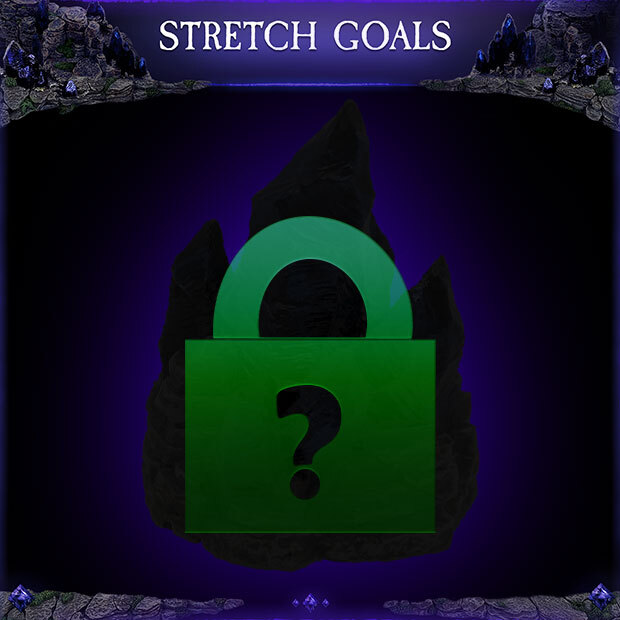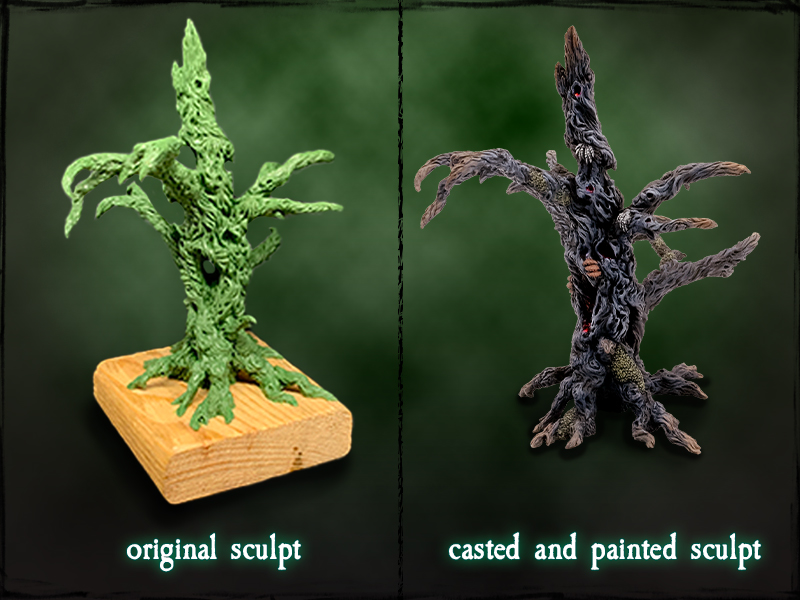 Hand-sculpted Trees
We have ventured deep into the Dreadhollow Forest to create an all new companion line of lush terrain that complements the original set made two years ago and also stands on its own. These dark woods are now full of common conifers and magical specimens like the helixed Cwyldren and the Fae Reaper Tree — stunning on the game table and quite capable of killing characters. Build freely with this new biome.
Teardrop Inserts
Place the insert below floor tile openings or on top of smaller holes, or use them as Scatter! Our innovative insert system lets you change the look of your build by swapping in different pieces, or surprise players by switching in a new insert mid-turn.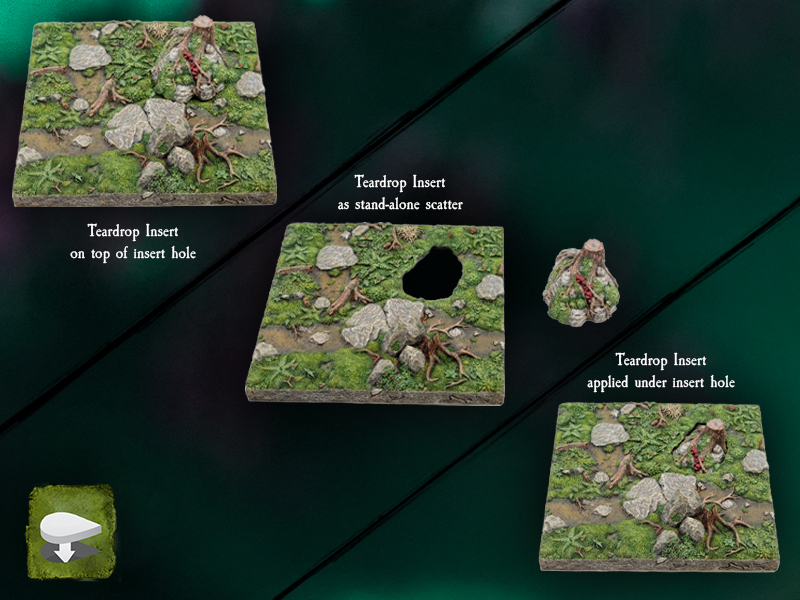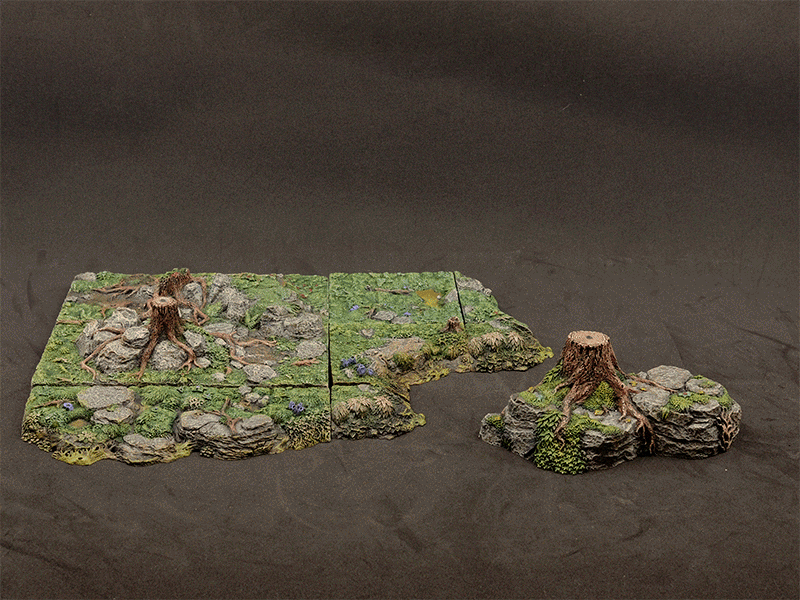 Modular Tree Stumps
Integrated stump bases let you change tree styles, add features, or turn trees into dead stumps to suit your mood. If you want to open up your build for a combat encounter, quickly remove the trees from their bases—the sculpted stumps indicate where the trees are for line of sight and movement purposes.
Subtle Trails
Our artisans have sculpted gentle dirt paths into the floor tiles to make game trails, hunting paths, or just dirt patches—hints to lead the most intrepid adventurers far into the depths of the forest.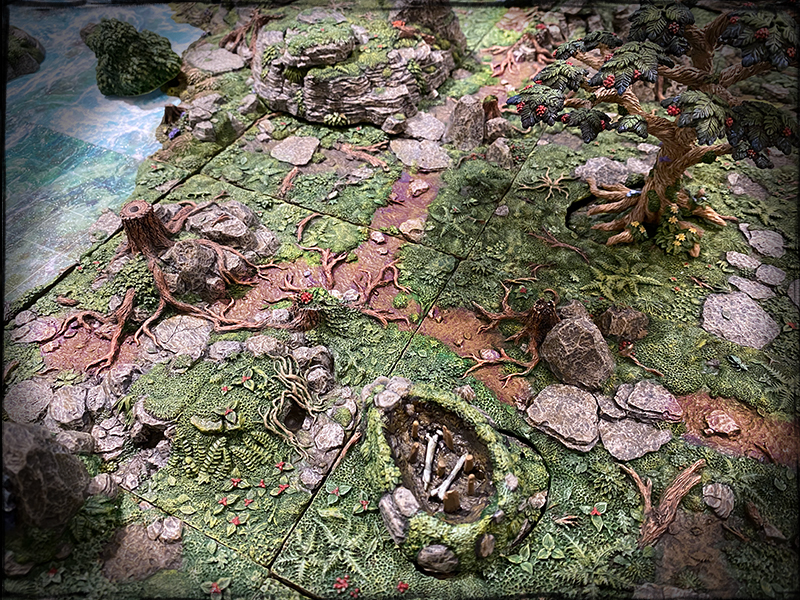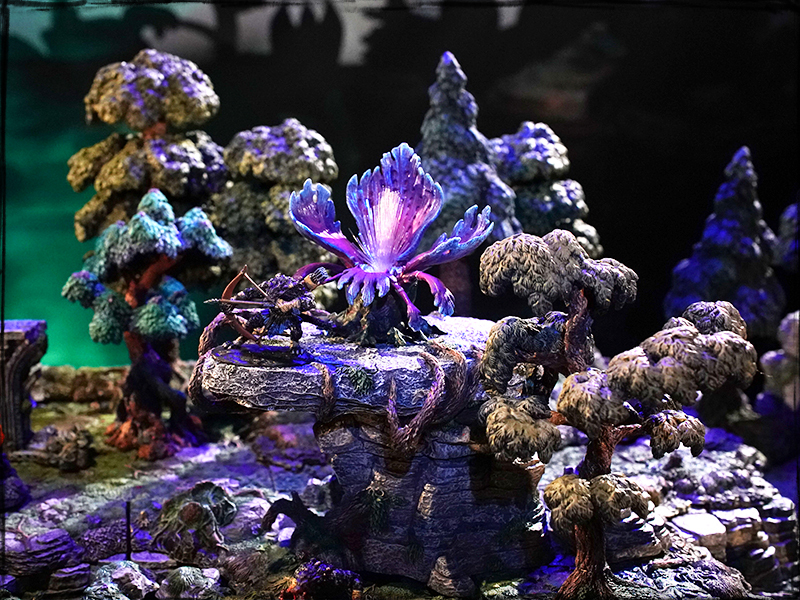 Fantastic Fauna
No enchanted forest is complete without some luminescent plants. We offer several species of fantasy plants with embedded LEDs, like the color-changing Glamourleaf—mesmerizing to look at and capable of charming unwary travelers.
Get the Flock Out!
These aren't your grandpappy's trees—not a single fleck of flock to sprinkle and clutter up your table. Our Dwarvenite trees will take decades of warfare and travel, yet still look like it's summer.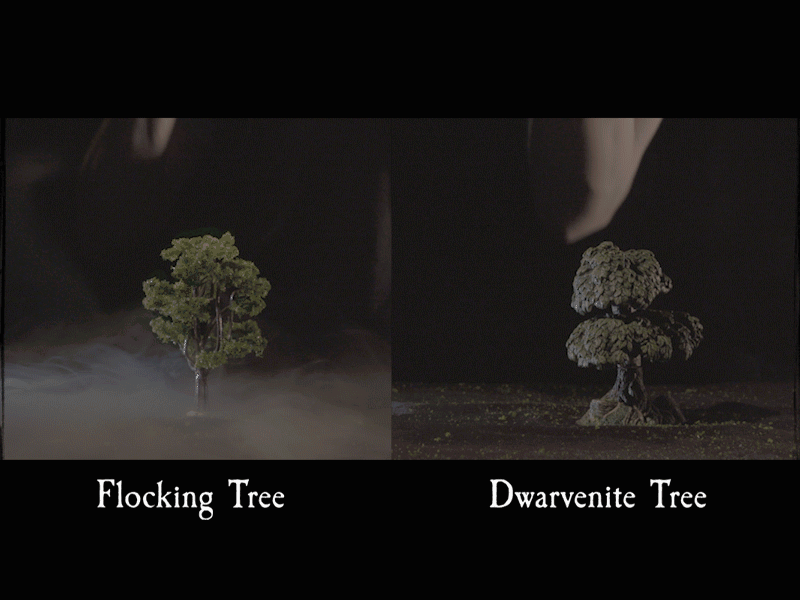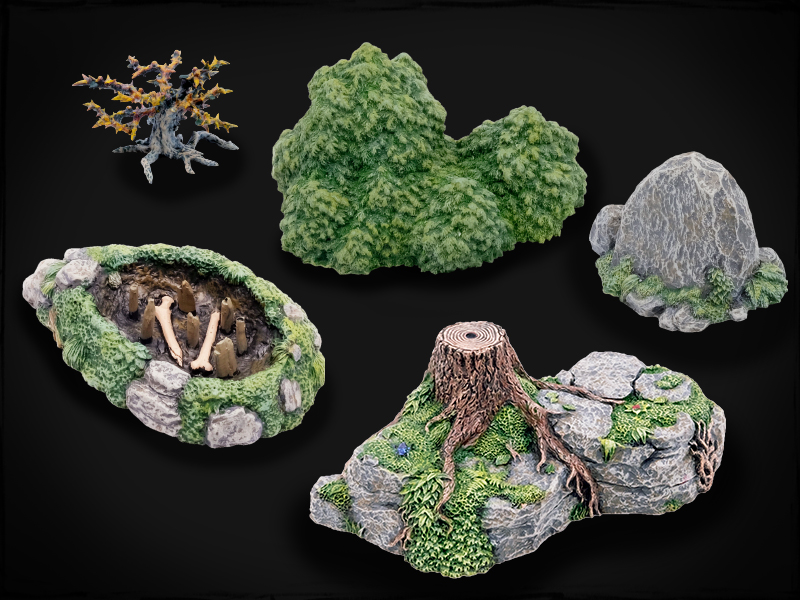 Dynamic Scatter
Jetpack, teleport, warp, or whatever a squad behind our wide selection of large Scatter pieces for the most dynamic combats. No matter the strategy, our terrain serves the wargamer's needs and looks unbelievable doing it.
Vast and Fast
Combine our massive trees with Surface Layer Scenery products and looming Escarpments to build an expansive woodland environment in record time!