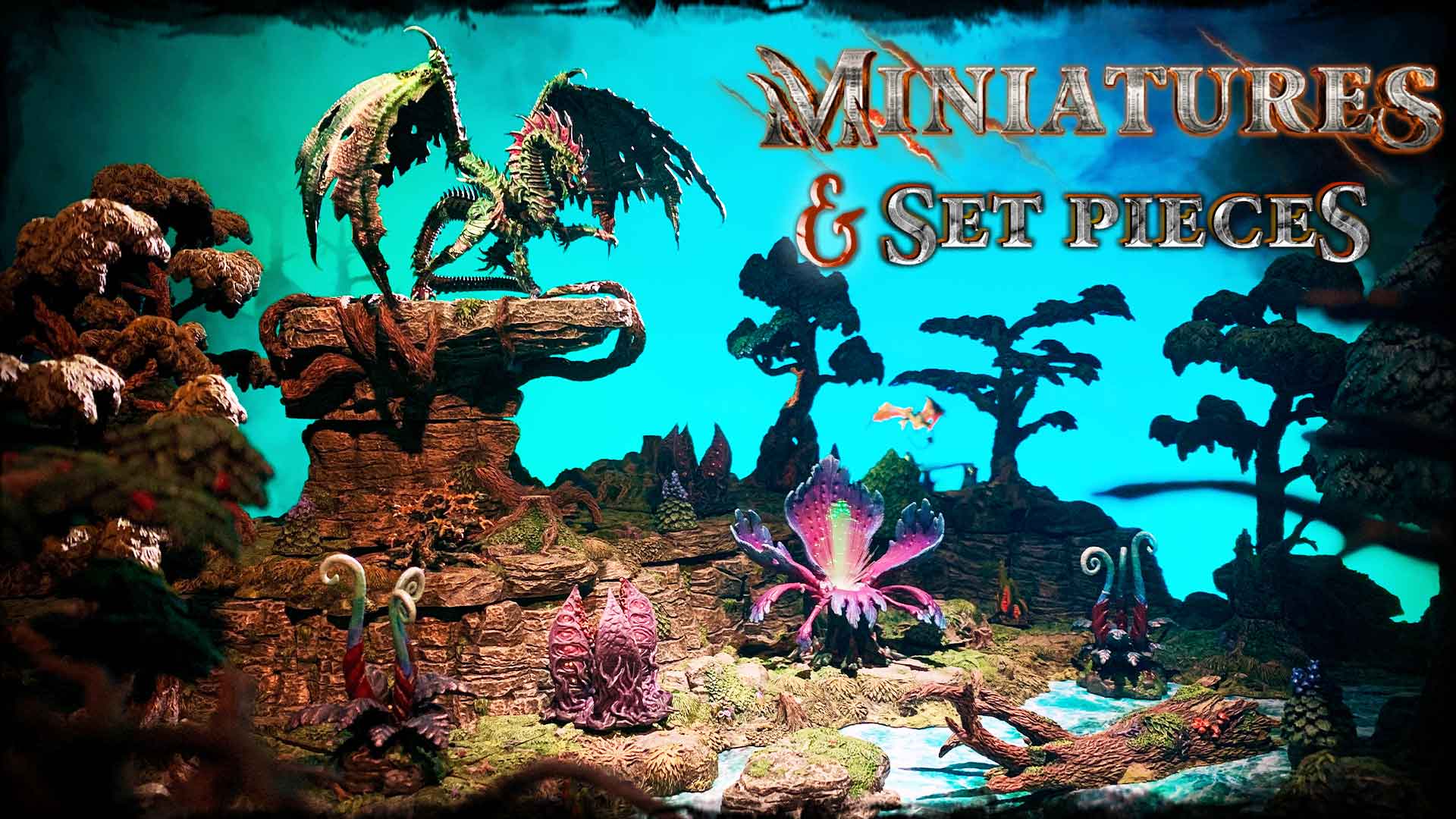 Populate your forest, mountain, and swamp builds with Wildlands miniatures and stand-alone set pieces. These dangerous creatures, exotic plants, and grand scenery pieces can turn an adventuring party's expedition into the wilds into a truly epic experience.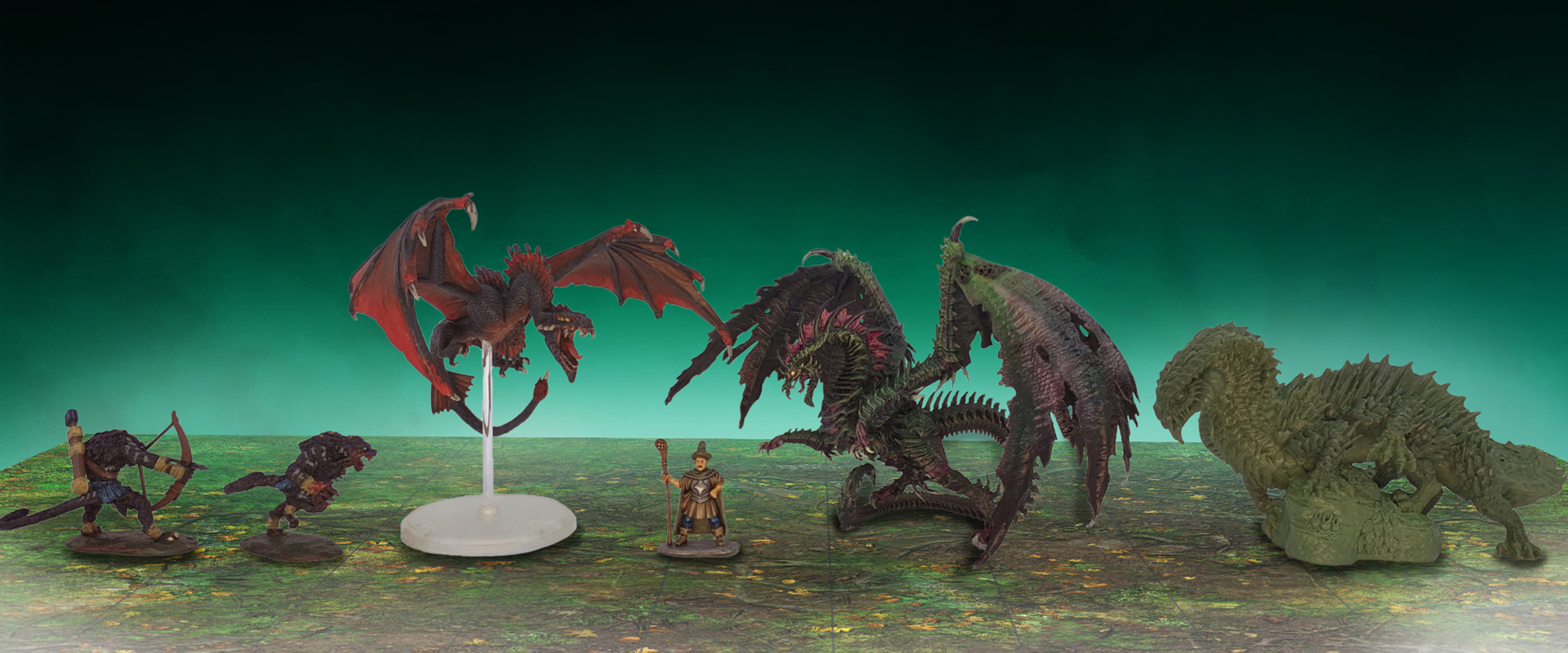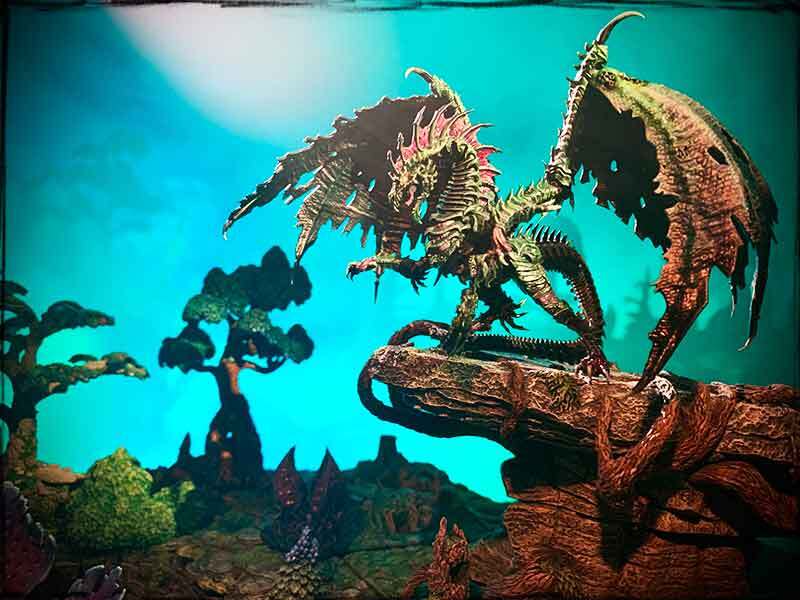 Vencurra – Shadow Dragon
Lost to the darkness long ago, she pushes back into the Material in an effort to bend it to her will. Mighty and powerful is she, who holds dominion over the shadow… Here she is! The big bad of the Wildlands herself! This gorgeous sculpt from our friends at Steamforged Games, based on a design by Crystal Sully, is the crown of our minis, and she can't wait to tear through your most likely drastically under-leveled party. Comes with:
100mm high and includes
x4 Grasping skeletal hands
The Oblivion Nexus
High in the Erinthor peaks the leylines converge at a Nexus of power. The energies that gather here are powerful enough to shake the world, or shatter it asunder… This beast of a piece is a great way to shatter reality at the table! Piece includes:
Compatibility port for the DF Fogger
Compatibility port for the DF Light Puck
An assortment of holes for accessories (Paired Peg, Square Rod, and Round Rod ports)
A removable lid!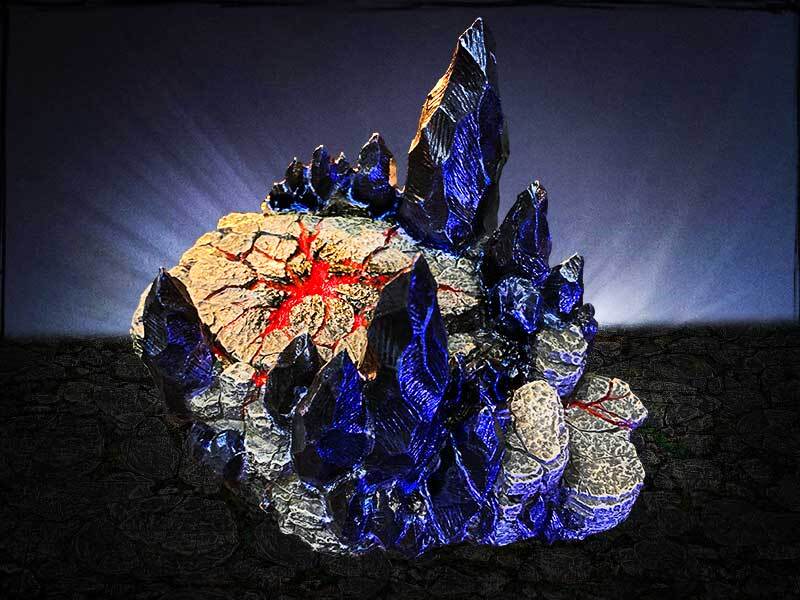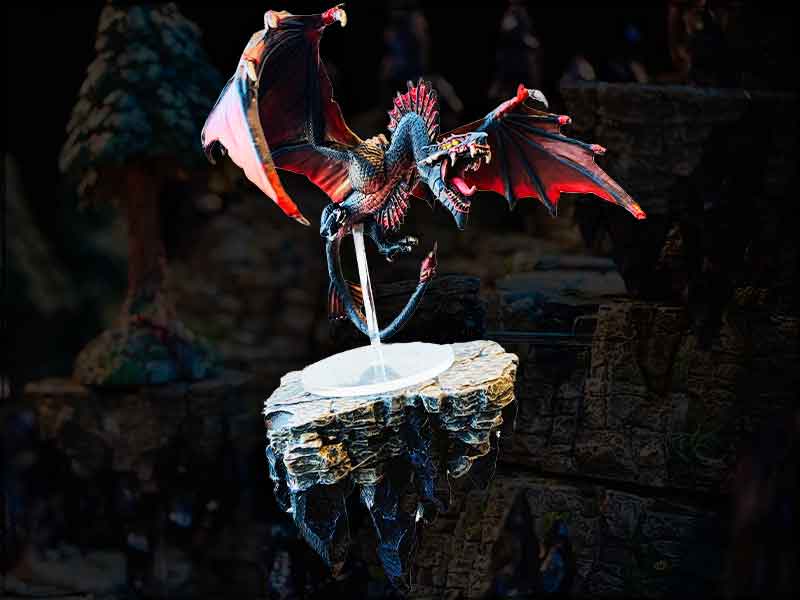 Crimsonclaw Wyvern
An original design from the immensely talented Crystal Sully. Comes with:

A clear stand for the Wyvern
x1 Wyvern Nest and x1 Eggs sculpt
Bayou Barge
Tired of "marshing" through the muck and mire of the Bleakmyre Swamp? Enjoy our new Bayou Barge! Comes with:

Three modular sections for various lengths of boat (backwards compatible w/ our Caverns Deep Rowboat)
x4 oars, x1 tiller, x1 Gator Skull, x2 Harpoon Launcher
X1 LED port, x1 Balefire Lantern LED
The Aft also contains a secret smuggler's compartment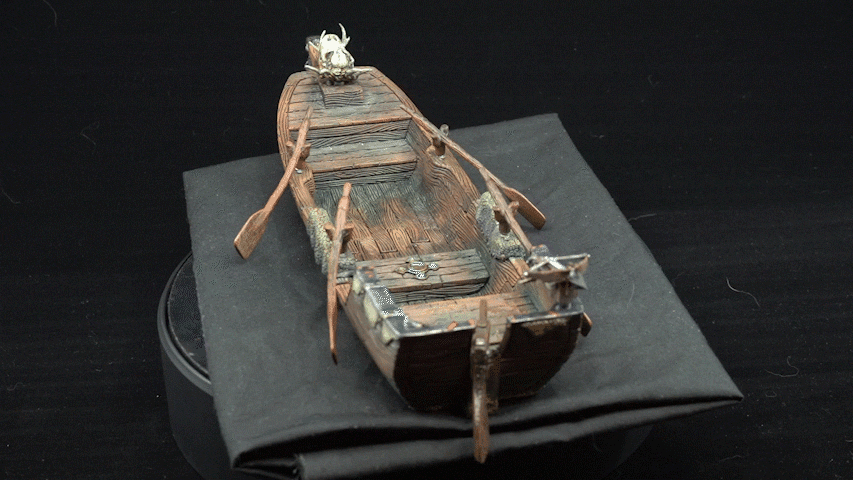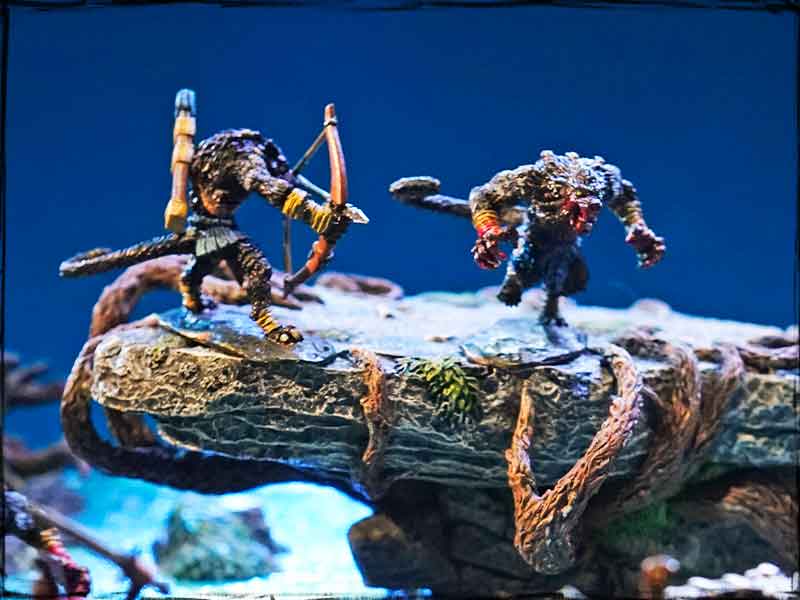 Wyluli Weretigers
The scent of their wounded prey stings the air as the mighty hunters press forward, taking every opportunity to extend their bloodlust. It keeps the beast at bay…if only for a night. Comes with:

x1 Wyluli Savage
x1 Wyluli Archer
Titanstooth
The Titanstooth is a massive two-part showpiece sure to add a distinct flavor to any build you can make.

Base: x1 set of paired peg holes
Top: x2 sets of paired peg holes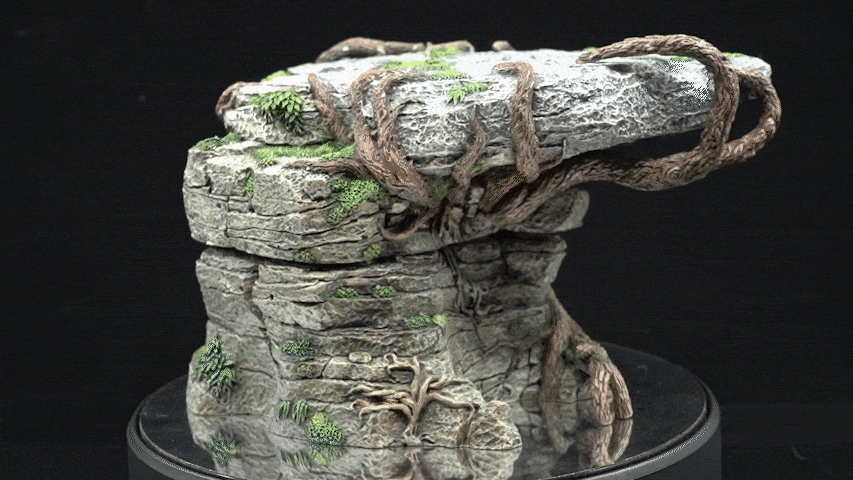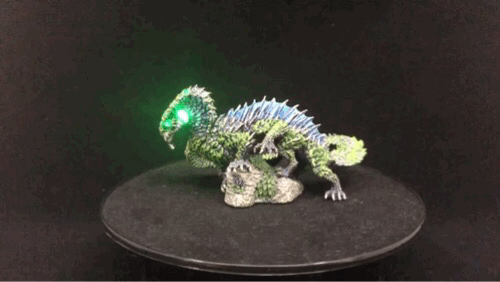 LED Bleakmyre Basilisk
A cold statue stands affixed in a terrified expression. A tasty morsel, for a mighty creature, whose gaze imprisons all… Take a look at this sculpt based on a design from Crystal Sully! This piece includes:
Fully functional LED, with x2 batteries and switch,
Variant paint scheme from the Swamp Basilisk (MR-707)
Glamourleaf Pack
This gorgeous flower has not only a mesmerizing color palette, but its center tendrils are in fact Fiberoptic strands and a self-cycling LED bulb! Comes with:

x1 Glamourleaf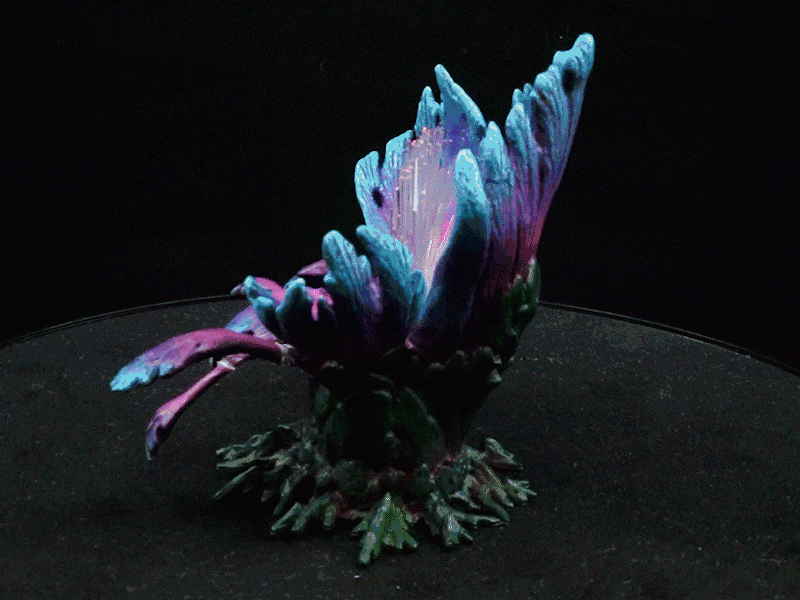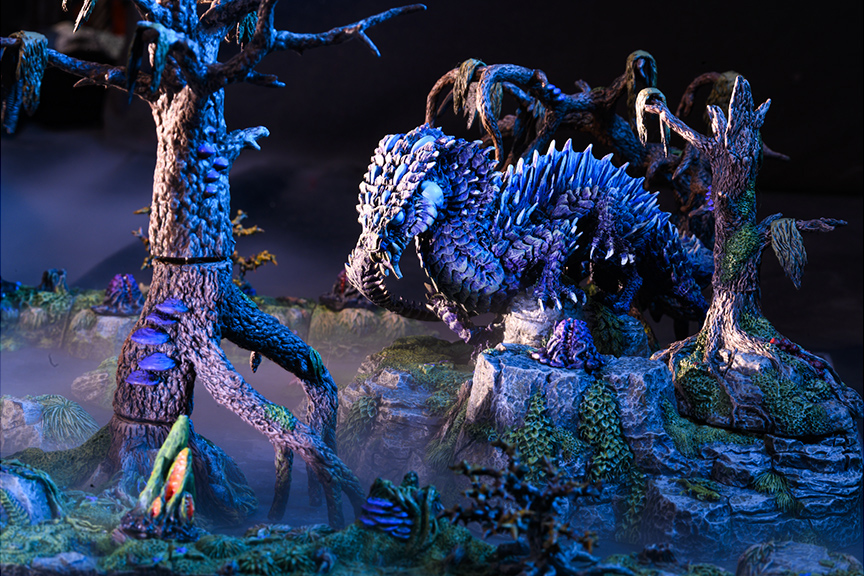 Swamp Basilisk
The swamp basilisk is a massive beast, slithering from the depths, eyes flashing with ancient magic. When awakened from its watery slumber, death is imminent. Our wonderful friend Crystal Sully helped us design this piece, and it's sure to bring destruction to all who gaze upon it.
Does not include LED
Oracle Pool Pack
A piece that evokes power simply on its own, the Oracle Pool is a great feature for adding arcane history to any game! Comes with:

The Swirling Vortex insert
The Codex Vault insert
x2 Saluting Serpah and x2 Archaean Mana-stave pole accessories
When paired with our Light Puck, you enter a whole new realm of possibilities. Swirling Vortex's of lightning, unlocking light sequences for the Codex Vault, it's a bigger world when you play with Dwarven Forge!