Wargaming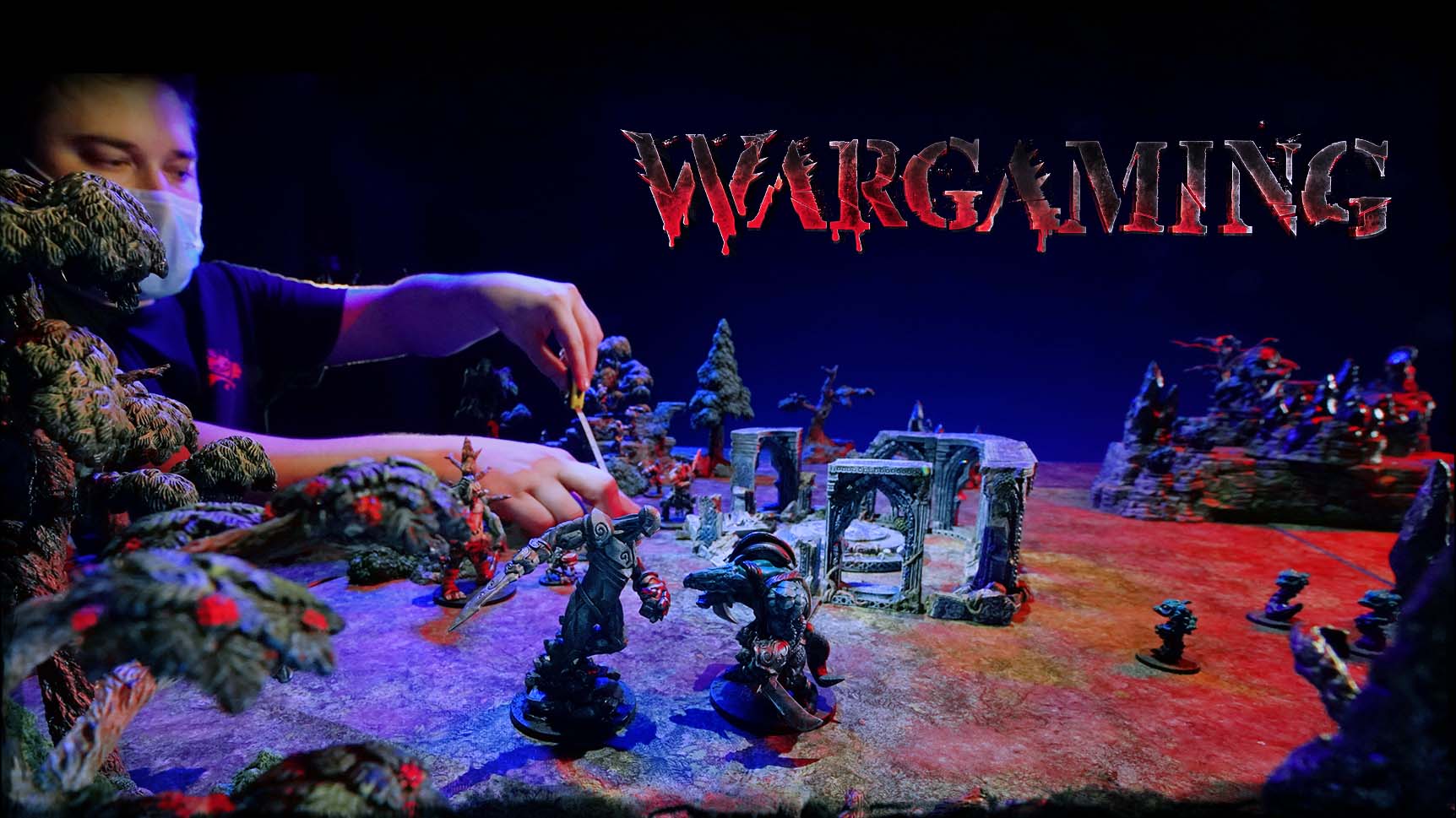 Wargamers, we know you're out there amassing troops, from customized elite squads to painstakingly painted invasion level forces. Why use red plastic cups and wooden blocks when our massive handcrafted premium Scatter Sets make your battlefield as badass as your army?

Check out all our Main Pledge levels and see how you can create your dream terrain build with our Add-On Sets. Then become a backer to join in on the fun to unlock dozens of Stretch Goals.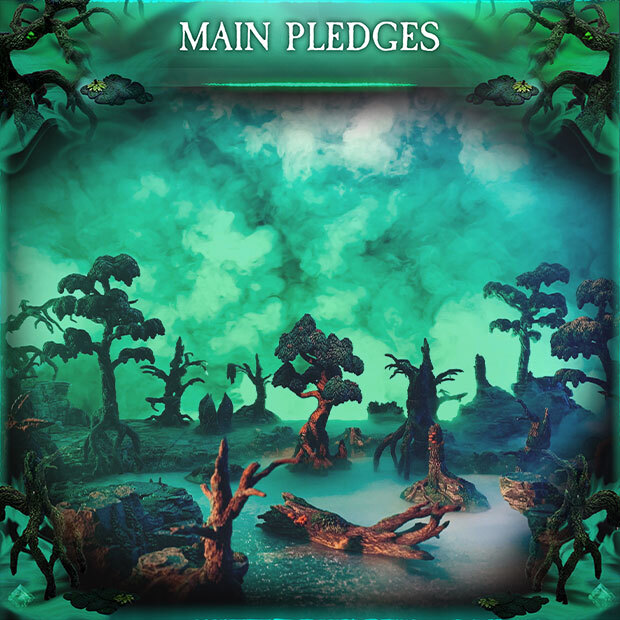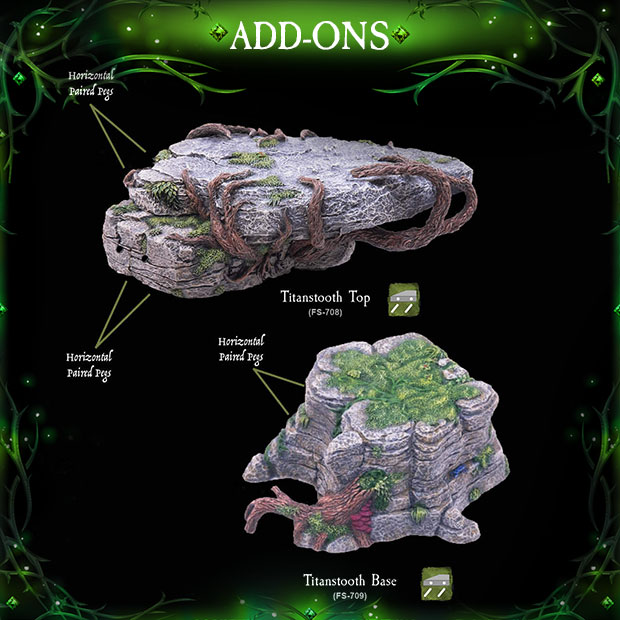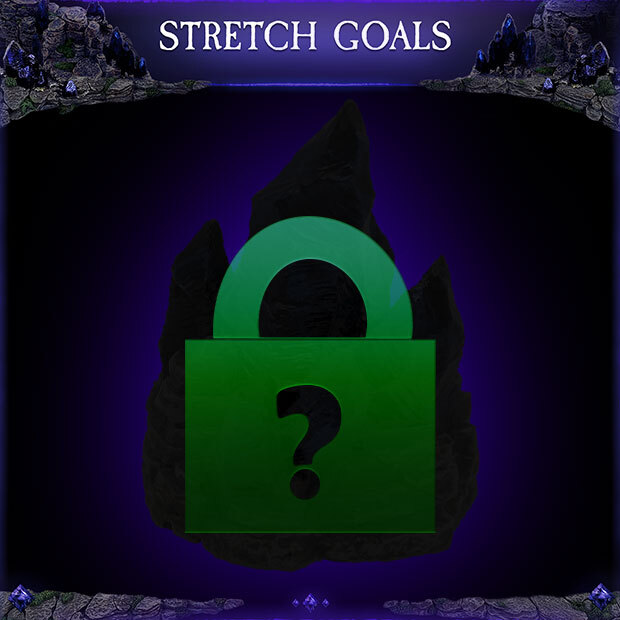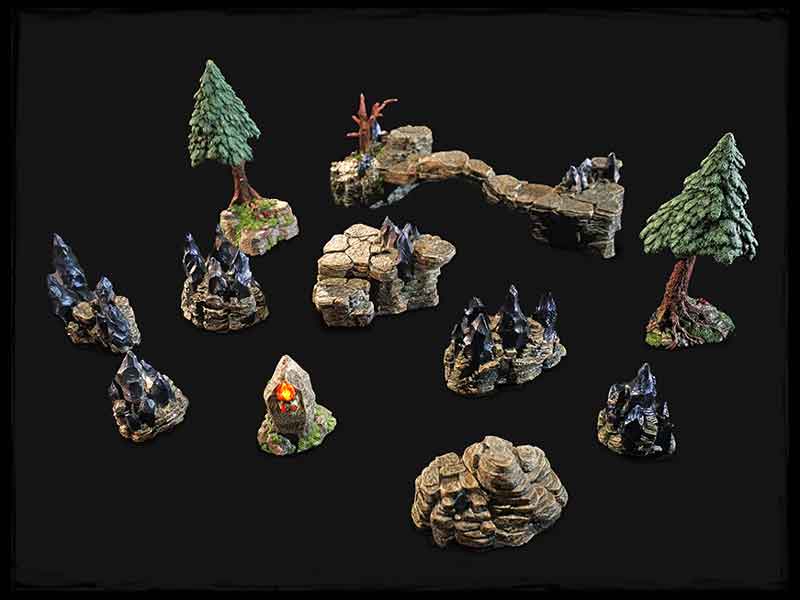 Scatter!
Our incredible sets and massive Scatter pieces will provide ample cover and space for your warmachines, squads and Special Characters.
Epic Coverage
These feature-rich terrain sets are ideal for 2'x2' to 3'x3' battlefields. Do your battle plans require a 4'x4' or larger table? Get two highly-detailed Scatter Sets, or double down on one biome.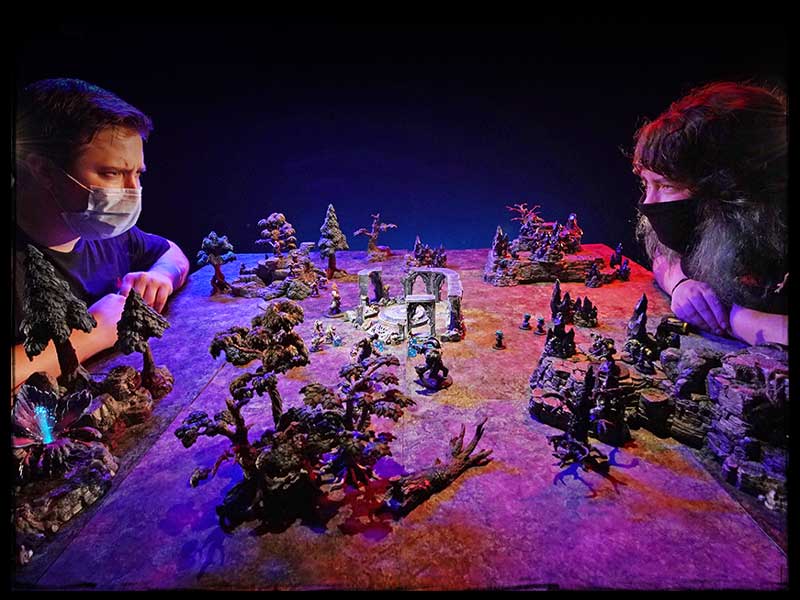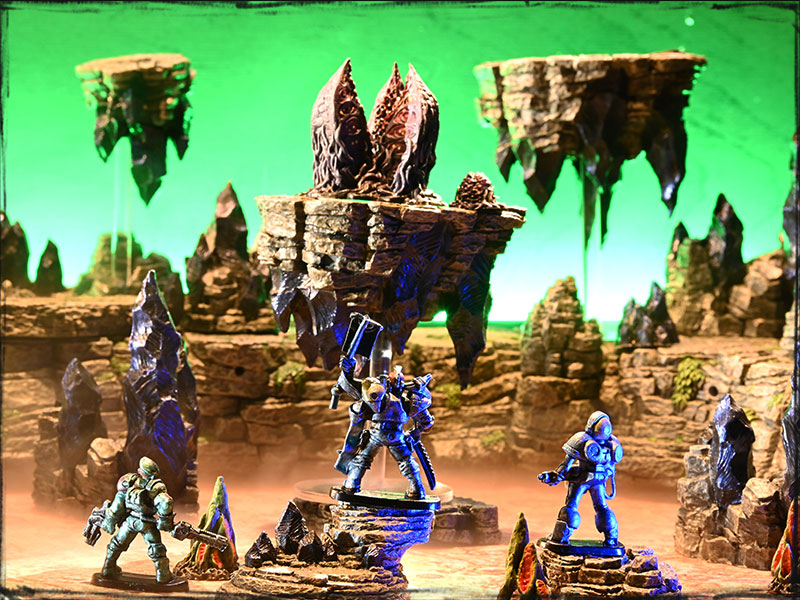 Fantasy and Sci-Fi
Fantasy world pieces like the Sorrownest, Wyverstones, Mephit-reed, Gloomgorger, Glamourleaf and floating Driftstones are equally suitable for alien landscapes and hostile planets.
Playable Space
Wildlands pieces like the Erinthor Mountain overhangs and buttes, as well as our new Driftstones, were designed to accommodate 28-32mm wargaming bases to provide plenty of space for your models to perch.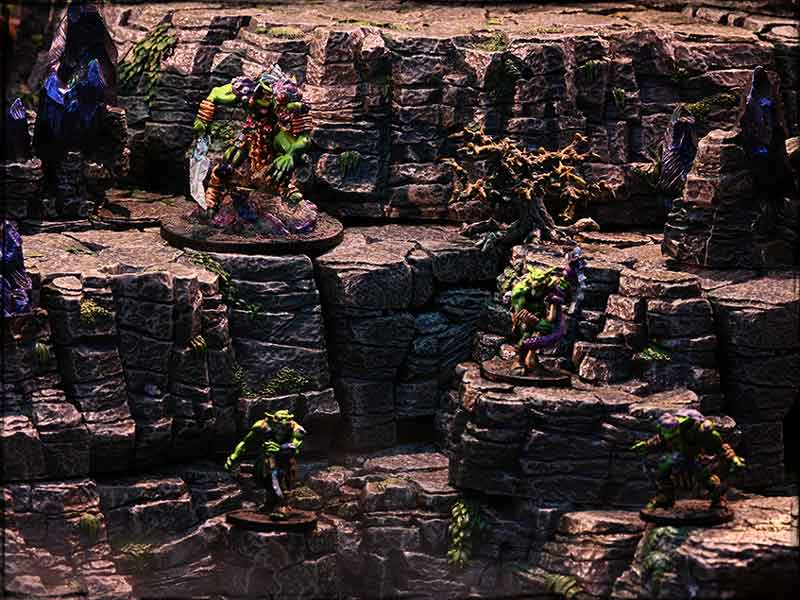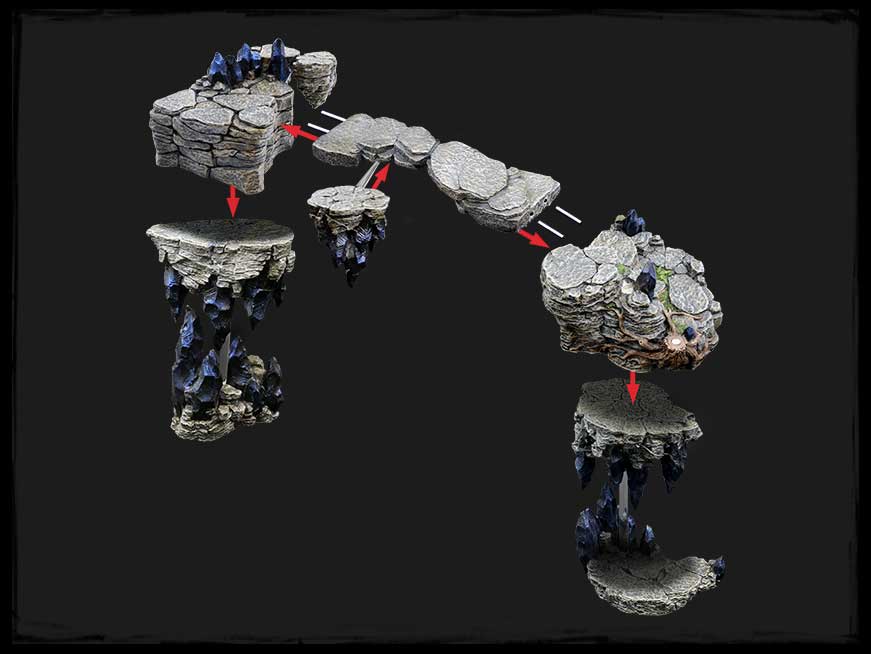 Vertical Combat
Make your combat more dynamic by increasing the verticality with our amazing tall terrain–looming mountains, floating Driftstones, and tall trees. Dramatic pieces make battlefield cover and line of sight an ever-changing challenge. Every clash will be legendary!
Objectives Worth Fighting For
Why battle for control of a cardboard disc when you could be clashing over an inspiring showpiece like our illuminated Objective Markers that change color to indicate control!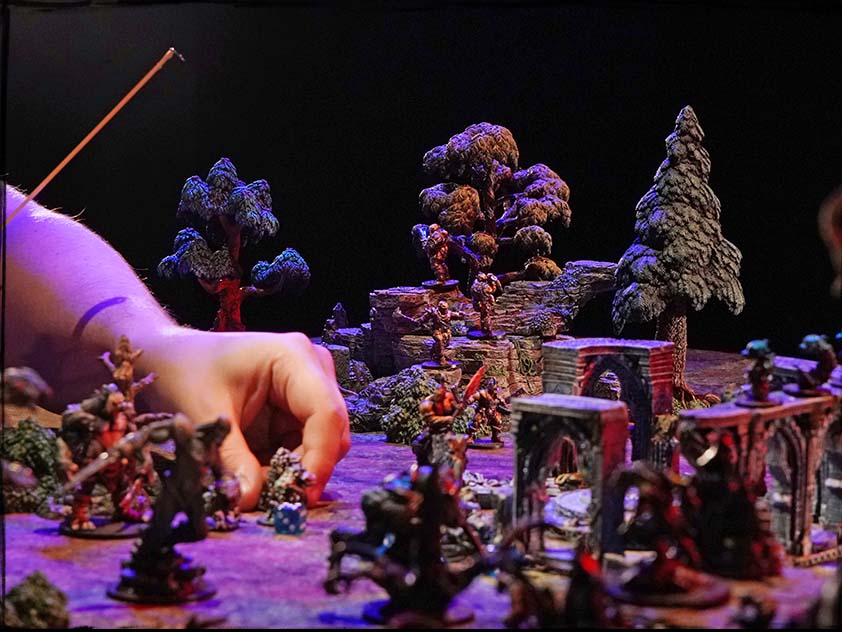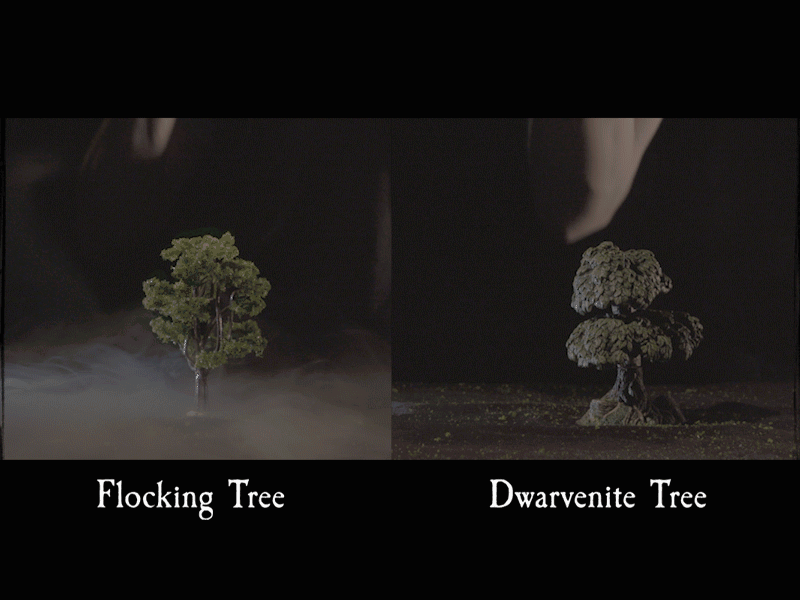 Get the Flock Out!
These aren't your grandpappy's trees—not a single fleck of flock to sprinkle and clutter up your table. Our Dwarvenite trees will take decades of warfare and travel, yet still look like it's summer.
Skirmish Battles
Not everyone is the field marshall of an intergalactic host, bent on planetary domination. Some of us just want to pit one squad of experts against another. If that's you, select the Build Your Own Pledge to choose just the right amount of Scatter pieces and Objective Markers to make your next skirmish look its best.